Sigma's History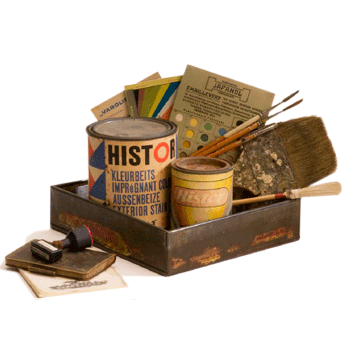 Ever since the 18th century, we made history with our coatings brand. Together with trader Schoen, painter Varossieau and master painter Vettewinkel. Sigma Coatings arose from the enterprises which were established thanks to the vision of the following three:
Jan Pieterszoon Schoen
Jan Pieterszoon Schoen was one of the first traders who dealt in grinding and selling earth pigments such as dye-wood, pipeclay, chalk, German yellow ochre, marble, turmeric, coal powder and bluestone.
In 1722, Schoen bought a piece of land in Westzaan and built his first mill, 'The Crowned Shoe'. In 1725, he obtained a licence to grind and in 1857 the company officially got registered as Pieter Schoen & Son.

Varossieau & Cie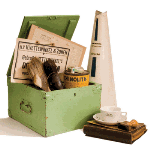 Louis Varossieau was a painter and founded a varnish factory in Alphen aan den Rijn, in 1795. He chose to name it Varossieau & Cie. In 1862, the company is taken over by Cornelis van Rijn and remains part of the Van Rijn family.
In 1900, Varossieau & Co develops itself to a company that grinds pigment into oil and fabricates Japanese paint. In 1946, the new owner, A.H.C. Van Wersch modernised Varossieau & Co to a factory producing semi-synthetic paint.
H. Vettewinkel & Zonen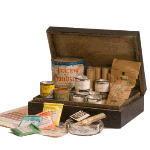 Dirk Vettewinkel, a master painter at the St. Lucas Gilde Institute, began in 1809 by grinding pigment himself. The trade in pigment was a hole in the market at the time. The competition amongst painters was tough, but only a few could spend all of their time producing paint.
In 1821, the company name changed to Varnish and Paint Factory, Inc. After his death in 1841, the company was run by his heirs.
In recent history, there were many mergers and takeovers
1969 PetroFina takes over Pieter Schoen & Son
1970 Vettewinkel and Varossieau merge to ICM (International Coating Materials)
1971 PetroFina takes over ICM
1972 PetroFina and its affiliates merge to Sigma Coatings
1999 PetroFina is taken over by the French holding Total
Total's paint branch Kalon and Sigma Coatings merge to SigmaKalon
2003 Privatisation of SigmaKalom with help of investor Bain Capital
2006 Sigma Coatings turns into an affiliate of the SigmaKalon Group
2008 PPG Industries becomes the owner of the SigmaKalon Group