At PPG we look to inspire at all levels of the organisation as well as providing excellent guidance and opportunities to unleash the potential in our employees.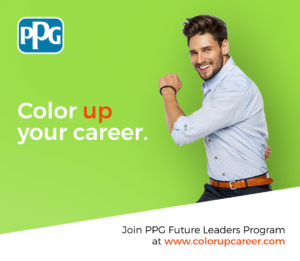 Staff evolvement starts at the very beginning of our employees' journey.
This is no more relevant than in the case of recently graduated university students, fresh-faced and hungry for a challenge.
The younger generation approach work life differently to their predecessors, and bring fresh skill sets and perspectives to companies around the world.
That's why PPG EMEA is proud to announce the launch of its Future Leaders Program, an opportunity to really harness this new energy and help high-achieving, potential employees develop their leadership potential.
Sound interesting?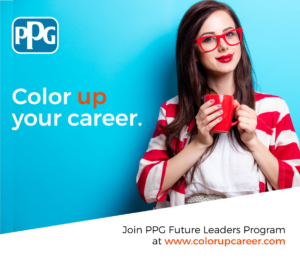 This program is designed to drive innovation and introduce a new generation of leaders to PPG, it will help us reshape our workplace to address the expectations of millennial employees, and enable us to strengthen our talent and succession pipeline."
– Anna Biskup, Manager, Learning and Development, EMEA
A number of selected candidates will be welcomed into the 18 month scheme in the coming weeks. Participants will be presented with three assignments, each of which lasting 6 months, one will even be abroad!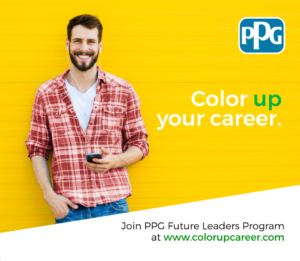 This means participants will get a feel of various business units and experience environment across multiple countries.
Successful candidates will need to prove they are quick to learn, can influence decisions and actions, drive change, and take on new challenges and responsibilities.
The aim is that they learn from existing leaders in the PPG family and develop their skills. The Future Leader will then bring their knowledge back into our teams and begin their own journey.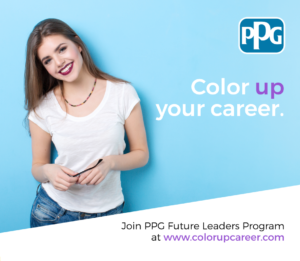 Our goal is to give recent graduates the skills, training, experience they need to be successful at PPG. This generation represents our future. It's our responsibility to help them reach their potential so that they can help lead PPG through the coming decades."
– Anna Biskup, Manager, Learning and Development, EMEA